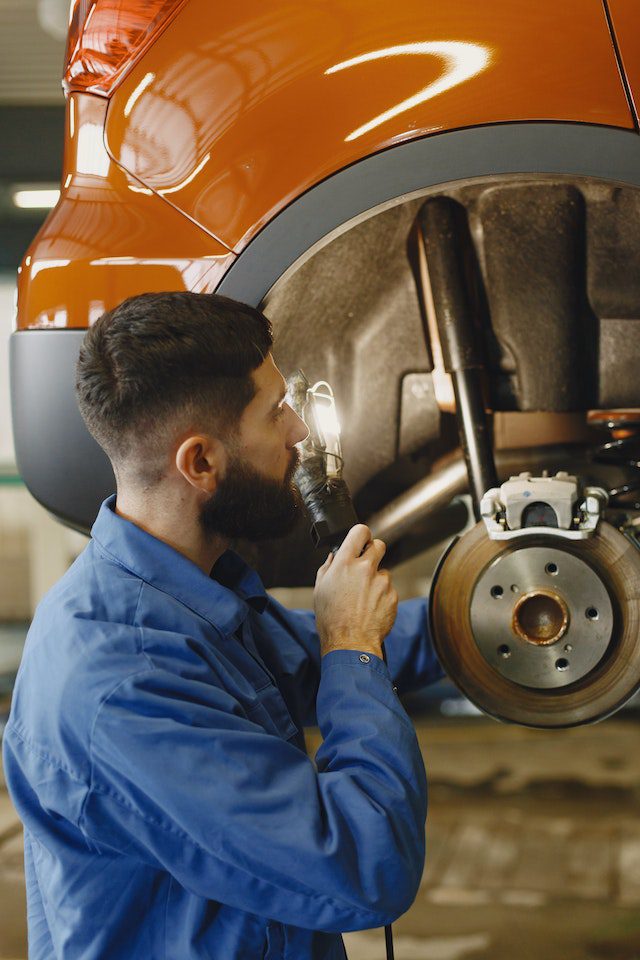 Value Tire & Alignment offers resources to meet your current and future needs for car air conditioning services, brake repairs and more.
Most automotive vehicles have independent front suspension, usually using coil springs as part of either a short-arm long-arm or a MacPherson-strut suspension system. A MacPherson-strut suspension (see illustration) combines a coil spring and shock absorber into a strut assembly that requires only a beam-type lower control arm.
Some vehicles with short-arm long-arm front suspension use either longitudinal or transverse torsion bars for the front springs. One end of the torsion bar is attached to the lower control arm, and the other end is anchored to the vehicle body or frame. As the tire and wheel move up and down, the torsion bar provides springing action by twisting about its long axis. Turning an adjustment bolt at one end of the torsion bar raises or lowers the vehicle RIDe height.
Most automobiles and many light trucks have coil springs at the rear. These may mount on the rear drive axle, on struts, or on various types of control or suspension arms in an independent suspension system. Some rear-drive vehicles have leaf springs at the rear. Others use transverse torsion bars.